Hybrid electric Vehicle Design Course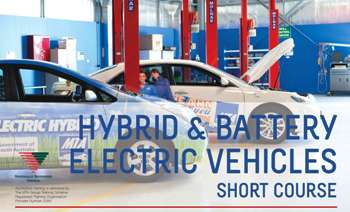 Advance Mechanical and Civil Design Engineering institute
are providing detailed Electric Vehicle (EV) designing &training in light electric vehicles(LEV) designing & training , Heavy Electric vehicles(HEV) design & training and hybrid vehicles training(HVT) As the world is progressing at a rapid rate in terms of technologies, by utilizing fossil fuels we are start electric vehicles training for trained and ready for future technology in automobile industry as well as greener earth.
The purpose of Electric vehicles designing & training in India to grab opportunism potentially the largest market for automobiles with electric vehicles constituting less than 1% of total automobiles on-road. It have huge scope in future in terms of employment .
According to reputed News agencies Electric vehicle (EV) sales grew 60 percent worldwide last year, , which predicts in an article, "Here's How Electric Cars Will Cause the Next Oil Crisis," that electric vehicles will account for 35 percent of new car sales globally by 2040. It means huge quantum of electric vehicles(EV) design engineers to be required in market so Electric vehicles design & engineering is big scope in future.
---
Employment Opportunities
For Career growth and Job Opportunities in Electric vehicles now Major automobile industry hub of India. Tata Motors, Bajaj Auto, Kinetic engineering etc. have their automobile manufacturing units.
Many automobile manufacturing units are situated at Nashik and Mumbai, Delhi . Apart from these units, some small and medium size industrial units such as Gulane Engineering, Martin Frank (Motion Control) Pvt. Limited and Technovision have already started development of various components for battery operated electric vehicles. All above companies ale looking Electric Vehicles trained engineer , to contribution of green fossil AEDEI start Electric Vehicles designing and training in India.
Electric vehicles training covered selection of batteries, selection of electric motors for specific capacity vehicles, design of controllers, design of battery chargers with specific applications to electric vehicles, development of testing facility for testing of electric motors, controllers and battery chargers.
We are providing industry-institute interaction and hands on training for Electric vehicles In Institute provided educational institution with adequate infrastructure.
Chassis Design | Suspension and Braking | e-Powertrain | Charging Circuit | Ergonomics | Electric Safety and Standards | Troubleshooting | Testing overall | Career Counseling
Educational Qualification for detailed Electric Vehicles/ Hybrid Vehicles design & training Course
B.E/B.tech/M.tech /Diploma pursuing/completed from Mechanical/Automobile/Design/Mechatronics/ECE/EEE/EE
---
Training Time And Duration
TP become experts in detailed Electric Vehicles/ Hybrid Vehicles design & training Course we invest more time to skilled in particular course . As part of their training students undergo at least 1.5 month of experiential learning in an Electric vehicles engineering environment.
Type: Regular Courses and Online
Duration: eight Weeks Hours: 2 hours/day
Type: Weekend Batches
Duration: eight Weeks Hours: 4 hours/day
Type: Only Sunday Batch
Duration: 12 Weeks Hours: 5 hours/day
---
Syllabus of Hybrid Electric Vehicle Design Course
---
Chapter 1 -Introduction: Electric Vehicle
History
Components of Electric Vehicle
Comparison with Internal combustion Engine : Technology
Comparison with Internal combustion Engine: Benefits and Challenges
EV classification and their electrification levels.
EV Terminology
Chapter - 2. Motor Torque Calculations For Electric Vehicle
Calculating the Rolling Resistance
calculating the grade resistance
Calculating The Acceleration Force
Finding The Total Tractive Effort
Torque Required On The Drive Wheel
Chapter- 3. Electric Vehicle Architecture Design
Types of Electric Vehicle and components
Electrical protection and system requirement
Photovoltaic solar based EV design
Battery Electric vehicle (BEV)
Hybrid electric vehicle (HEV)
Plug-in hybrid vehicle (PHEV
Fuel cell electric vehicle (FCEV)
Electrification Level of EV
Comparison of fuel vs Electric and solar power
Solar Power operated Electric vehicles
Chapter- 4. Electric Drive and controller
Types of Motors
Selection and sizing of Motor
RPM and Torque calculation of motor
Motor Controllers
Component sizing
Physical locations
Mechanical connection of motor
Electrical connection of motor
Chapter 5 - Energy Storage Solutions(ESS)
Cell Types (Lead Acid/Li/NiMH)
Battery charging and discharging calculation
Cell Selection and sizing
Battery lay outing design
Battery Pack Configuration
Battery Pack Construction
Battery selection criteria
Chapter 6 -Battery Management System(BMS)/Energy Management System (EMS)
Need of BMS
Rule based control and optimization based control
Software-based high level supervisory control
Mode of power
Behavior of motor
Advance Features
Chapter 7 - Control Unit
Function of CU
Development Process
Software
Hardware
Data Management
GUI/HMI
Chapter-8. Electric Vehicles charging station
Type of Charging station
Selection and Sizing of charging station
Components of charging station
Single line diagram of charging station
Chapter-9.INDIAN and GLOBAL Scenario
Technology Scenario
Market Scenario
Policies and Regulations
Payback and commercial model
Payback and commercial model
Polices in India
Software :Ansys/CAD/Solid Work
ef. Std. IEC IEC 60068-2 (1,2,14,30),IEC 61683,IEC 60227,IEC 60502 IEC 60947 part I,II, III ,IEC 61215